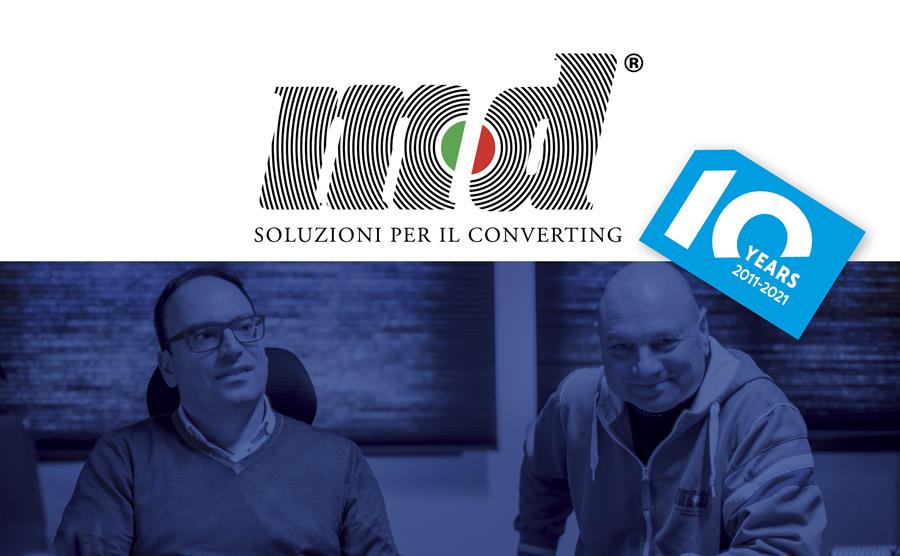 For all of us at MD, 2021 is an important year! Our company will in fact be celebrating its 10th year in business this October
When we set up MD srl in 2011, we already had many years of experience in the converting industry behind us; important years in which our skills were gradually consolidated and refined, allowing us to gain an in-depth knowledge of all the various aspects of the industry: from design to mechanical production, right up to consultancy, as well as to acquire knowledge of all the major brands in the sector. It was this "talent" which enabled us to start our adventure on the right foot and which determined our vocation for bespoke solutions.
MD currently operates worldwide.
Many are the foreign countries that acknowledge the quality of Italian know-how: often a revamp carried out to the highest standards is much more attractive than a new machine in a lower price bracket. This is a big advantage for Italian industry, which on average pays more attention to quality than its competitors. 
In this time of pandemic, allow us to also briefly take stock of the situation. It is clear that some production sectors have suffered a major downturn over the last two years, such as the catering industry, but on the other hand there has been a significant increase in other commodities, such as cleaning products.
Obviously we have had to focus more on the domestic market, because installations abroad are now slower due to movement difficulties, but we have managed to react well, once again putting into practice the lessons we have learned over the last 10 years: knowing how to adapt to market trends, without ever forgetting our focus on quality.
That all-Italian quality that makes us a leading player, despite the difficulties.
MD now operates worldwide.
10 years that for us are not a point of arrival but a starting point, to continue to give our best and make sure that our future hopes and dreams always come true!